Venue
Persada Johor, 24 - 26 Nov 2023
Date
24 - 26 November 2023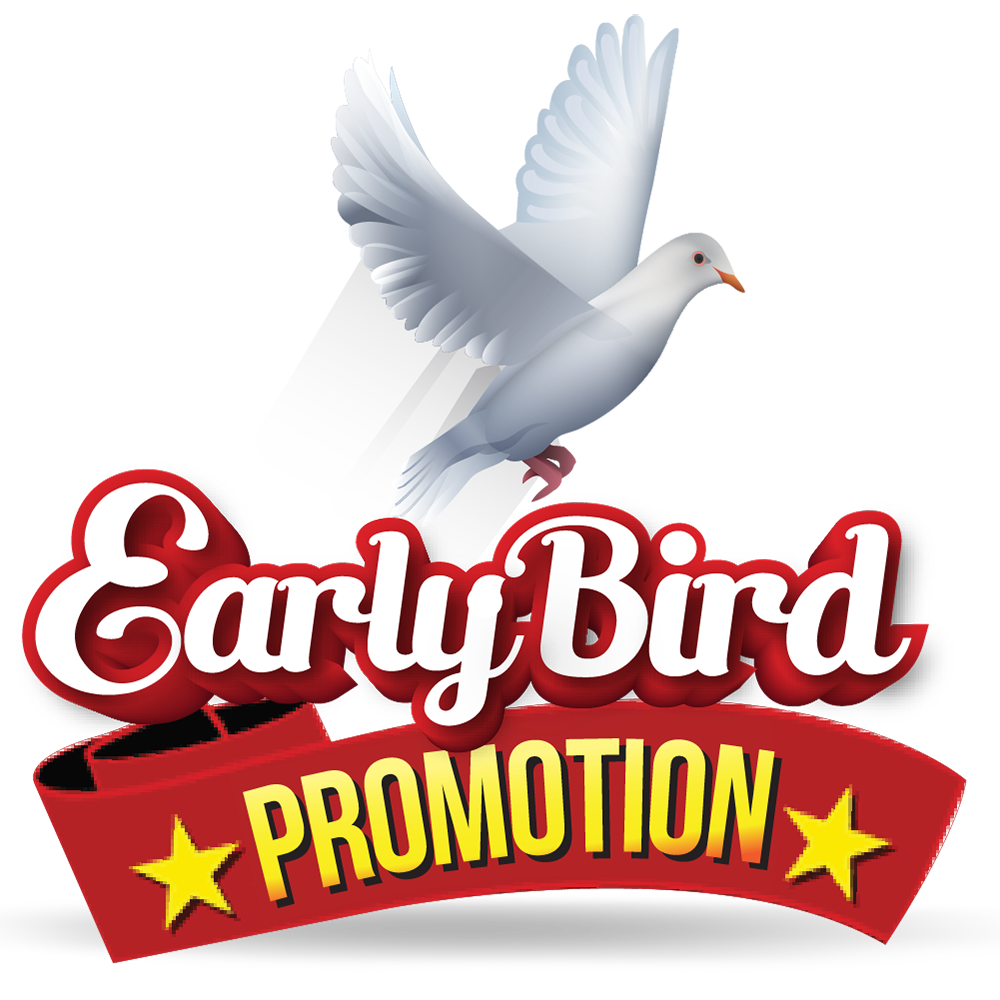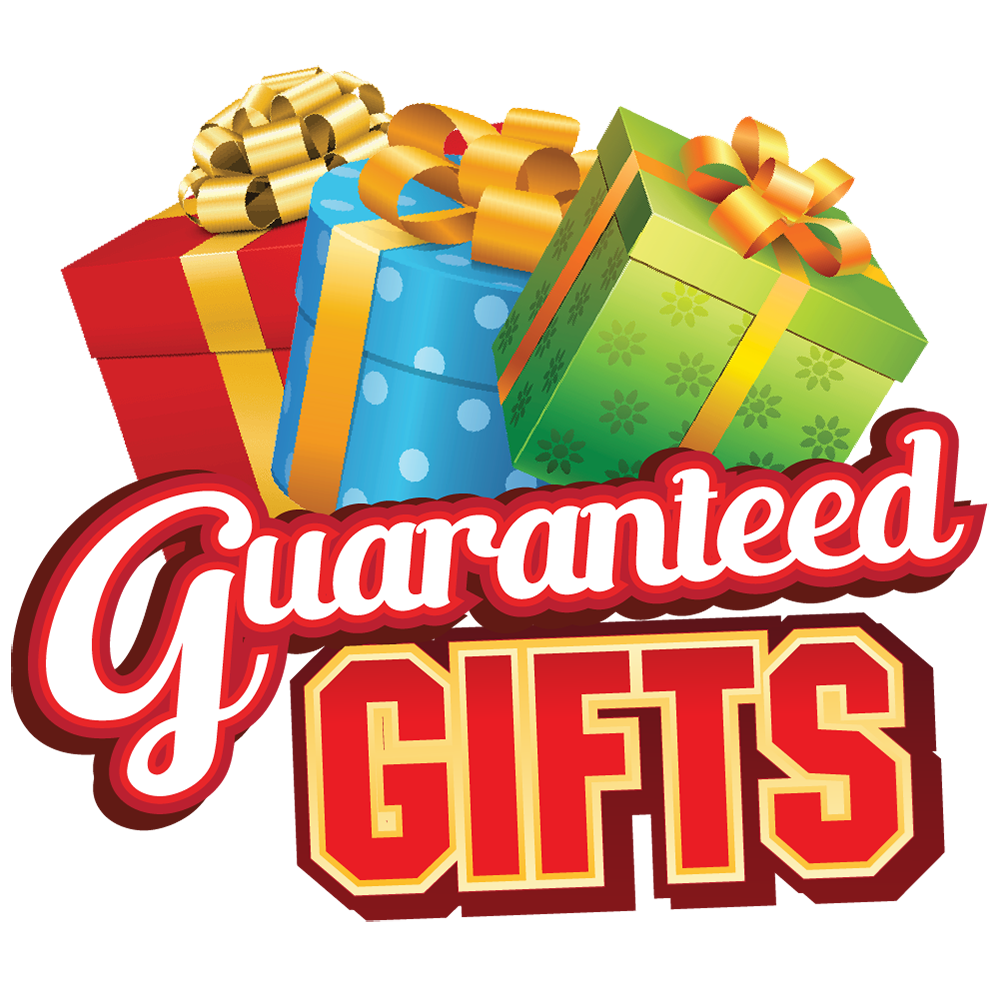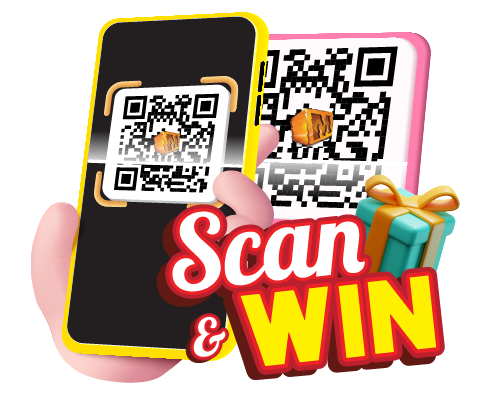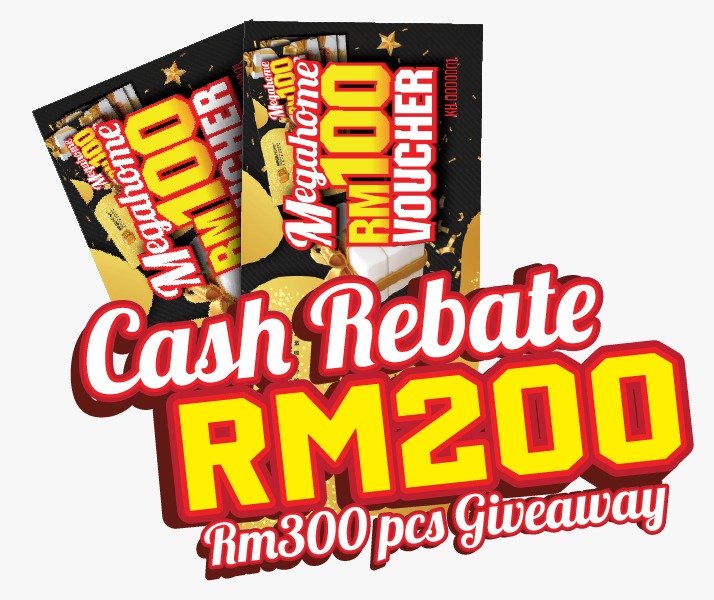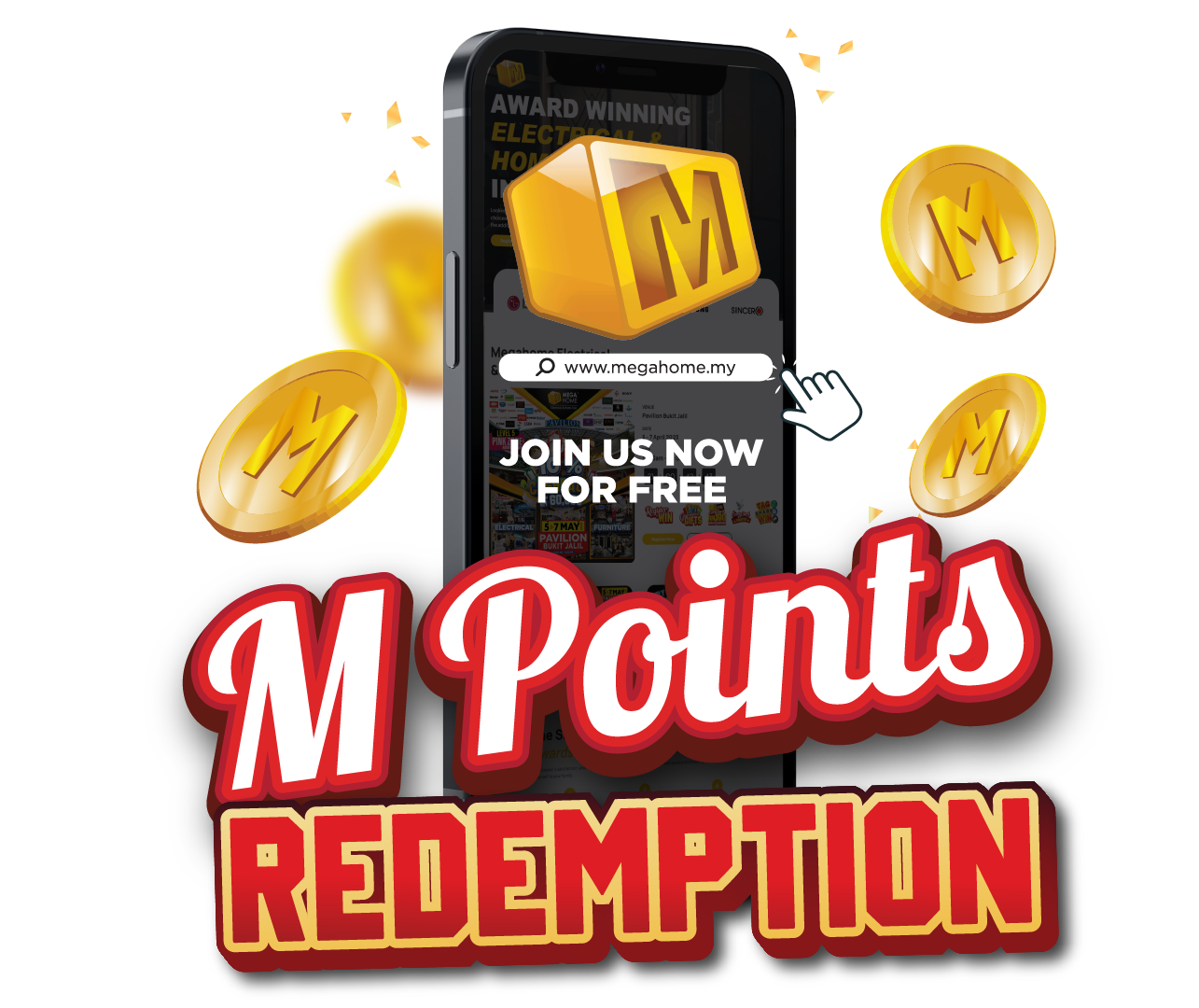 How to get here ?
Persada Johor International Convention Centre, Jalan Abdullah Ibrahim, Bandar Johor Bahru, 80000 Johor Bahru, Johor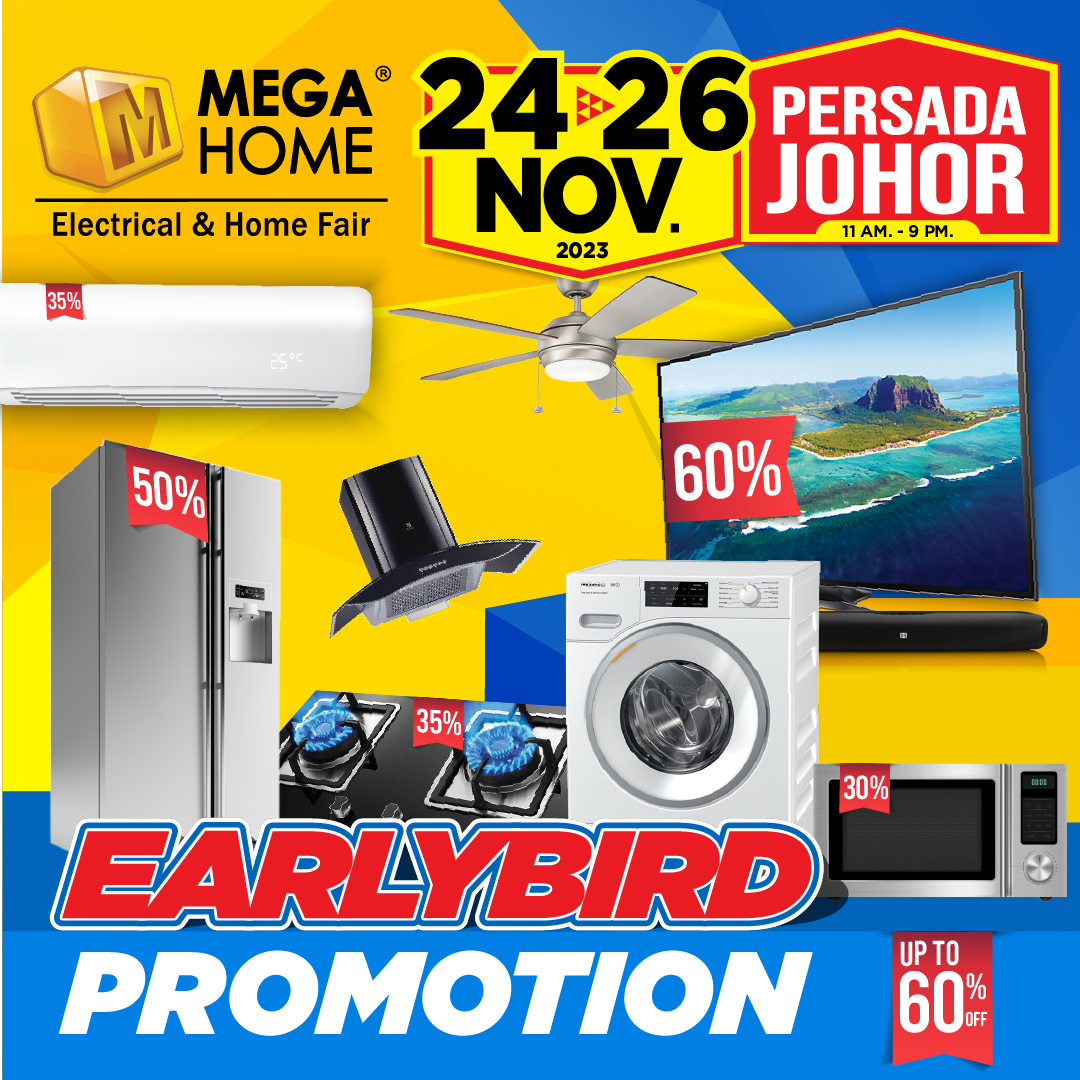 Early Bird Promotion
Be the early bird and catch our special promotion prices on selected products - be one of the first visitors to grab a voucher and unlock exclusive special promotion prices on electrical appliances.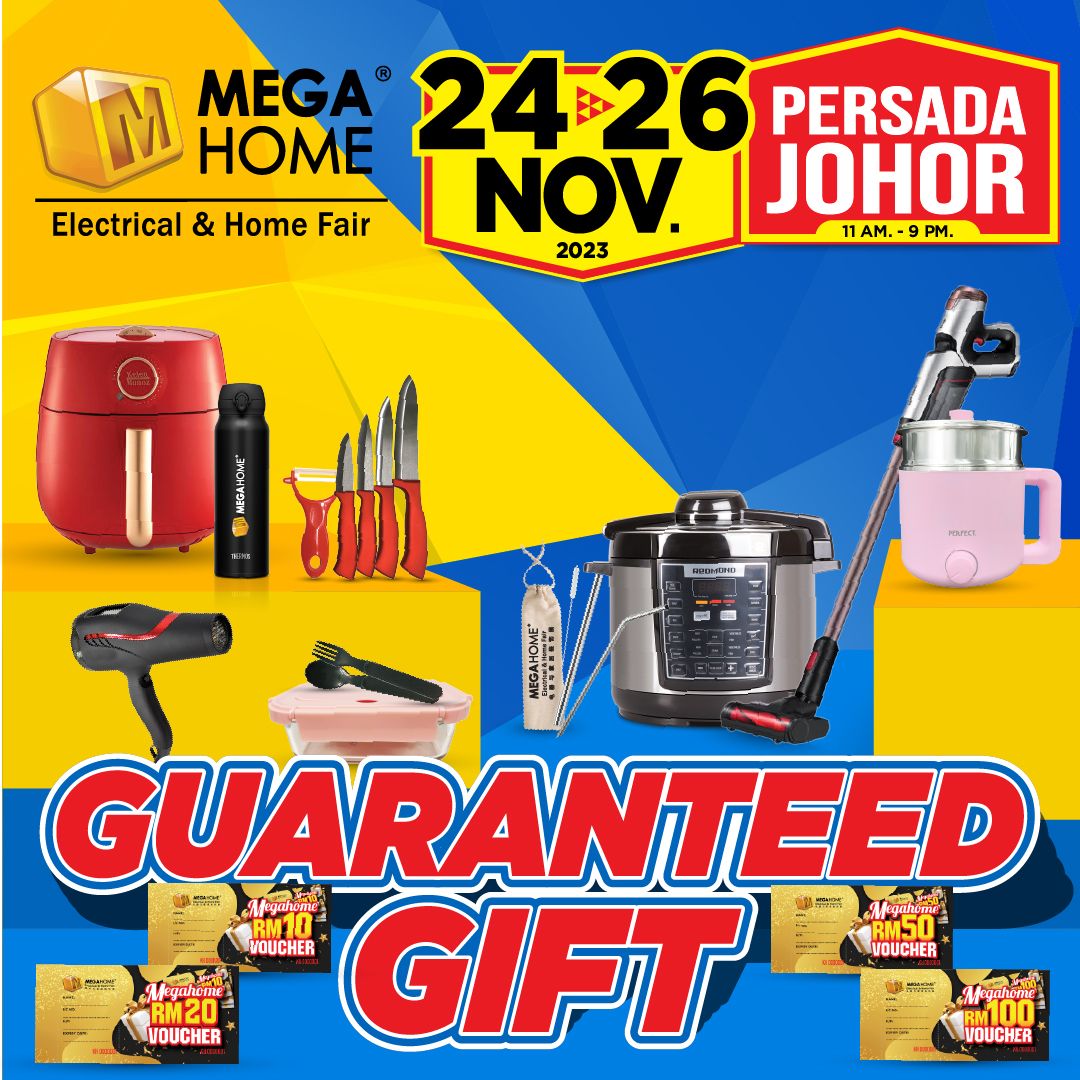 Guarantee Gifts
You can score some great free gifts while you shop with us. The more you spend, the more gifts you'll receive - guaranteed!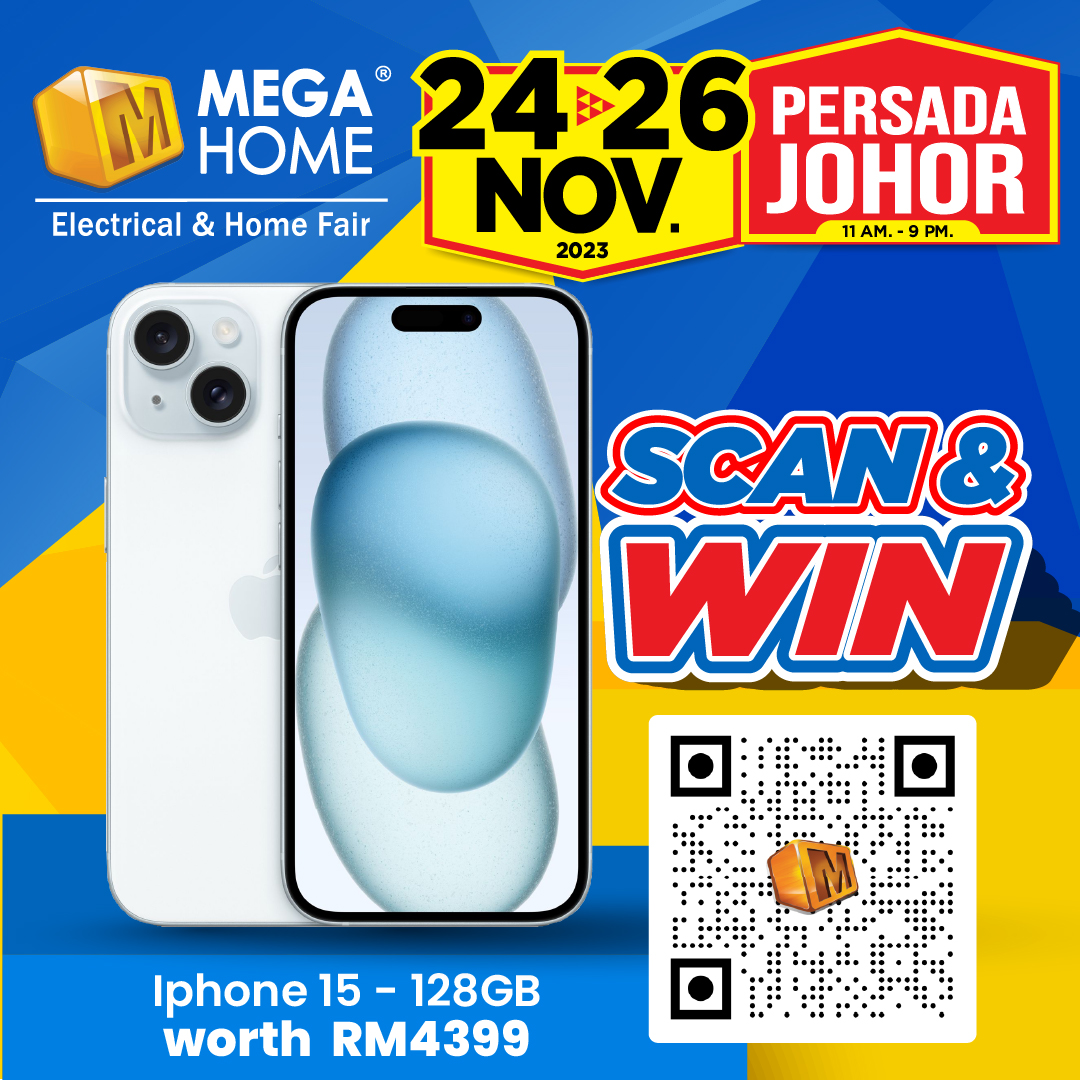 Scan and Win
This is your chance to get rewarded just for visiting us, scan & check-in - so don't miss out on the opportunity to win big without any purchase!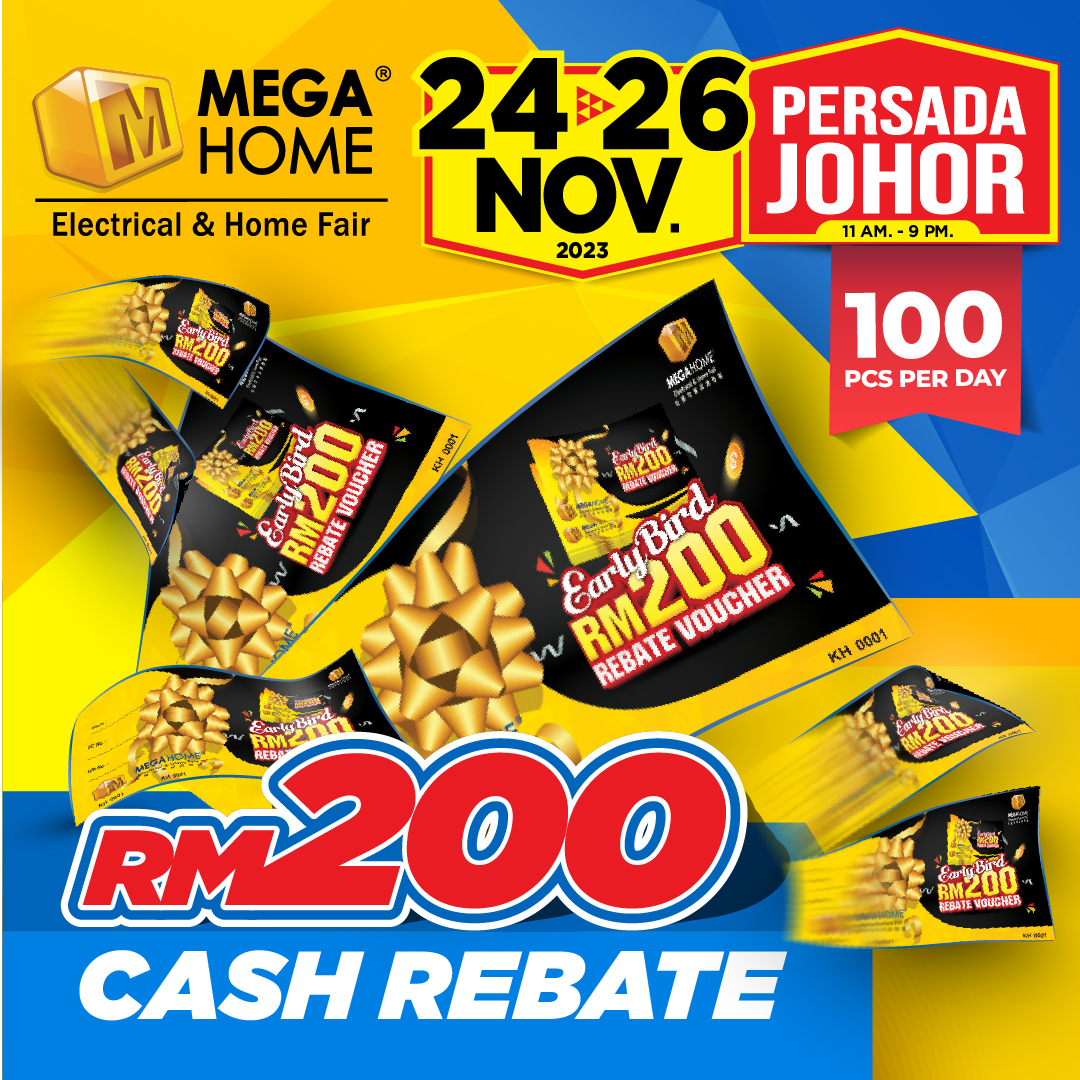 RM200 Cash Voucher Rebate
Grab your spot as an early bird and enjoy the benefits of our generous cash giveaway. You will have the incredible opportunity to receive a fantastic RM 200 cash rebate. Be ready before the expo start, don't miss out on this chance to save money! *T&C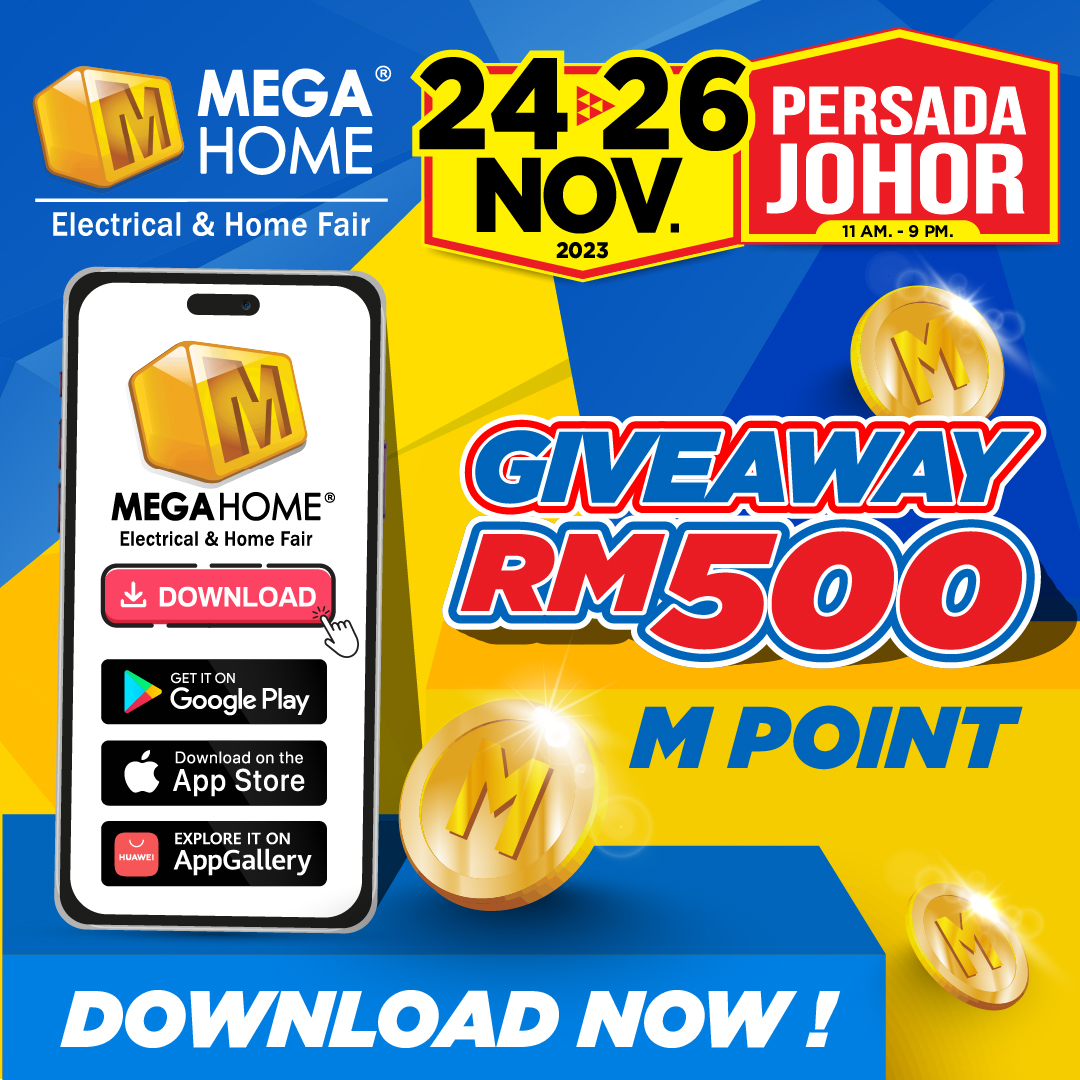 M Points Redemption
Enjoy extra benefits with the Mega Rewards Program. Sign up as our member to "Shop, Earn & Redeem Gifts" *T&C